Can Porcelain Veneers Correct My Bite?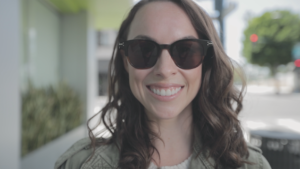 If you are interested in correcting your overbite or underbite, you may not have to bother with orthodontic treatment. Using only custom-designed porcelain veneers, cosmetic dentist Michael Kosdon, DDS is often able to make adjustments to the bite, which can improve your facial aesthetics as well as the appearance of your smile. Porcelain veneers can also change the color, size, shape, size, alignment, and length of your teeth—usually with minimal preparation of your natural teeth.

To learn more about bite correction and smile makeovers accomplished with porcelain veneers, we invite you to read a full blog post on this topic, which is posted to our sister website: Can Porcelain Veneers Fix an Underbite or Overbite?
Are you interested in scheduling a consultation with Dr. Kosdon? Contact our office today!