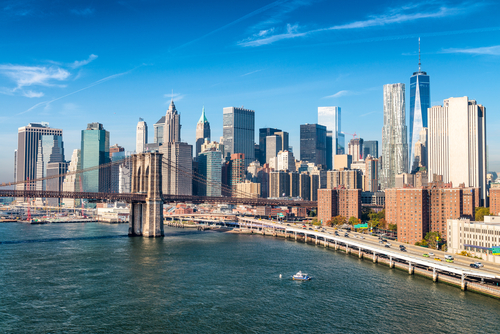 As a leading porcelain veneers dentist in Manhattan, Dr. Michael Kosdon attracts patients from all over the country—and even the world—who are drawn to his impeccable work. For this reason, our office offers virtual consultations and concierge services tailored to assisting our out-of-town patients. Traveling patients are able to start their smile makeover journey from the comfort of home, and can then rely on the assistance of our practice to organize appointment scheduling, transportation, accommodations, and even entertainment to enjoy during their stay in New York City.
Destination Dentistry & Concierge Services
Whether you have been to New York before or not, it's always good to have a helping hand planning the ideal trip around your porcelain veneers treatment. Our practice in the Upper East Side is surrounded by some of the world's most popular sightseeing destinations, luxurious hotels, shopping, restaurants, shows, museums, and more. Let our knowledgeable team assist you with logistical planning, activity recommendations, and finding a hotel that fits your criteria. Our goal is to provide you with lasting memories of Manhattan—and, of course, a gorgeous new smile!
Virtual Consultation
If you are considering custom, high-quality porcelain veneers to perfect your smile, you owe it to yourself to work with one of the best cosmetic dentists in the country! Schedule yourself a virtual consultation from the comfort of home and meet Dr. Kosdon through our video conferencing portal. During your consultation, you can discuss your smile concerns, share your goals, and learn about the ways in which your smile can be transformed into a unique masterpiece with porcelain veneers. Through the process, Dr. Kosdon takes the time to get to know you, learn about your lifestyle, and come to understand your personal aesthetic—just as he would during an in-office consultation. While there are limitations to a virtual consultation, this approach is a great first step toward finding the right dentist to help you achieve your dream smile.

For those interested in scheduling a virtual consultation or learning more about traveling to New York City for porcelain veneers, please contact our practice to speak with a helpful member of our team.