Meet Dr. Michael Kosdon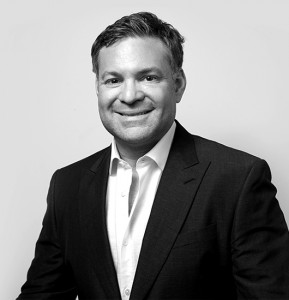 Michael Kosdon, DDS believes in the positive impact a healthy, beautiful smile can make in a patient's life. From self-confidence to professional and personal success, a smile that enhances an individual's unique style, natural-beauty, and personality can be a tremendous asset. Among the many cosmetic procedures he performs, Dr. Kosdon offers a special focus on the custom design and placement of high-quality porcelain veneers. He has decades of experience and advanced aesthetic training with porcelain veneers. With his dynamic skill set, Dr. Kosdon is able to transform patients' smiles using this versatile treatment method. He has performed thousands of porcelain veneers procedures—hundreds of which have been complete smile makeovers—for patients from throughout the country and all over the world. In fact, many of the most stunning and recognizable smiles in media and entertainment are the result of Dr. Kosdon's exquisite work!

Dr. Kosdon's education began at the renowned University of Southern California School of Dentistry, after which he went on to complete advanced postgraduate training in aesthetics at the Las Vegas Institute (LVI)—a world-class cosmetic dentistry academy. Throughout his career, he has continued to pursue instruction in the latest technology and techniques in order to bring his patients personalized care that is completed quickly, safely, and comfortably. As an active member of the American Academy of Cosmetic Dentistry (AACD), the world's largest and most prestigious professional organization of cosmetic dentists, Dr. Kosdon is committed to upholding the highest standards of excellence, innovation, and integrity in patient care, as well as dedicated to advancing the art and science of cosmetic dentistry.
I know firsthand that having a great smile can completely change one's life. My whole personality and confidence changed after having my smile fixed, and I have dedicated my life to giving my patients the beautiful smile they deserve.

– Dr. Kosdon
Why Choose Dr. Kosdon for Veneers?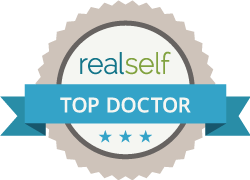 When you invest in your smile with porcelain veneers, you want a dentist who is as serious as you are about achieving beautiful, natural-looking, and long-lasting results. As a top cosmetic dentist with state-of-the-art offices in Manhattan and Beverly Hills, Dr. Kosdon is sought after for his artistry, high-quality standards, use of innovative technology, and unique approach to smile design. From complex cases to smaller cosmetic improvements, patients trust Dr. Kosdon's thorough methods, expertise, and results. Dr. Kosdon understands first-hand how wonderful it feels when your beautiful new smile becomes a reality. Growing up, he struggled with the appearance of his teeth and suppressed his smile and laughter to keep them hidden; however, when he had veneers placed as an adult, he discovered a renewed sense of confidence and became proud to show his smile. Dr. Kosdon strives to provide the incredible feeling he experienced with his new smile to his patients when their veneers are complete. At every stage of a custom smile transformation, Dr. Kosdon is attentive to each detail and takes the time to consider a wide range of aesthetic factors to create patients' personalized dream smiles.
Explore Dr. Kosdon's Blog
Read up on all of the latest news from our practice via our porcelain veneers blog. In it, Dr. Kosdon answers patient questions about porcelain veneers and discusses developments in techniques, technology, and materials.
If you are considering porcelain veneers and want to find a top cosmetic dentist you can trust with your smile, we invite you to contact our practice to schedule a consultation with Dr. Kosdon. During your appointment, he will discuss his process, learn about you and your aesthetic concerns, and explain the options you have for achieving the radiant smile you've always wanted!